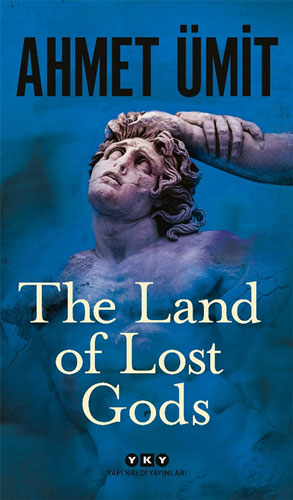 Yayınlanma Tarihi :
25.Ağustos.2023
When the gods demand a sacrifice, there is always one to be chosen….
In an adventure stretching from the vibrant streets of Berlin and its immigrants, street artists and squats to the ancient hills of Bergama, Yıldız Karasu, an intrepid detective with the Berlin Police Force, and her assistant Tobias Becker investigate a series of murders that lead them to dark secrets that are powerful enough to destroy people and lives. As the investigation takes them to Turkey, the tension increases as a new name is revealed…
An expertly crafted novel by Ahmet Ümit, seamlessly weaving archaeology and mythology into a masterpiece of crime fiction. While The Land of Lost Gods resurrects ancient myths in the shadow of the Altar of Zeus and the Temple of Pergamon, its depiction of crime and the manner in which it transcends borders and epochs leaves the reader reeling.
"That is why I shall begin in the place you thought you had forgotten. Those that forget shall pay the price for forgetting. Those that did not show due respect shall be rewarded with the severest of punishments: those that tore me from their hearts shall have their hearts torn out, those that turned their faces away from me shall have the skin torn from their faces…"